Three different types of wire loom tubing
Wire loom tubing is a very commmon wiring accessory. When you need to orgainze or protect large number of cable and cables, you will use it. There are three kinds of wire loom tubing are widely used. They are general wire loom conduit, split wire loom tubing and double split wire loom tubing.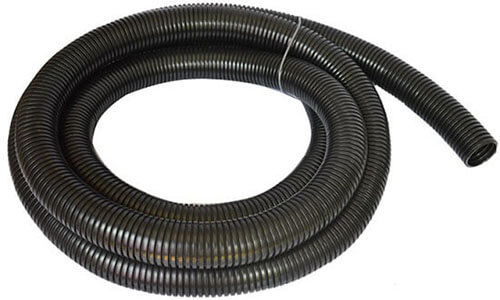 General Wire Loom Conduit
General wire loom conduit is flexible conduit, it isn't split. It is widely used in Asian, Australia, Africa etc. We often cut them to short pieces. The put wire and cables in it. It is closed except for both ends. It can protect wire and cables well. But it's hard to add more cables when conduit fix well.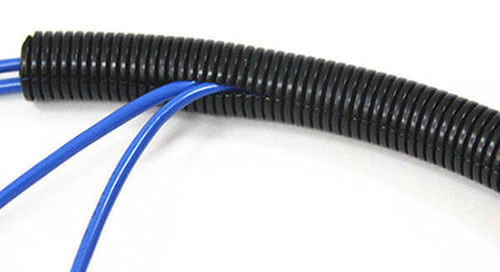 Split Wire Loom Tubing
Split wire loom Tubing can be called by many names including wire loom, slit loom, convoluted tubing, split loom, or cable tubing. Split wire loom tubing is an effective and inexpensive way to provide order and protection to cables around any home, office or engine compartment. To use Ingellen's split wire loom, simply slip cables in through the side slit – this can be done by hand, or with a wire loom tool, which folds around cable bundles and helps you "zip" them into place in just seconds.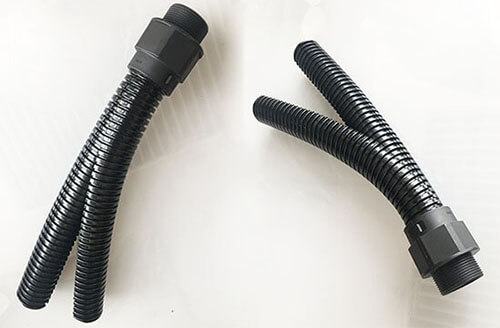 Double Split Wire Loom Tubing
Double split wire loom tubing is made up by two pieces of split wire loom tubing. It can open and close, but it is expensive than others. Due to is more durable and efficient. It is widely used in robots and the machines.
Now wire loom tubing are becoming one of the most popular conduits for holding groups of wires in position and protecting wires. Our loom tubing offers excellent protection for wire harnesses, tubing, hose and cable. It is lightweight, veryflexible and is easy to install over wires.