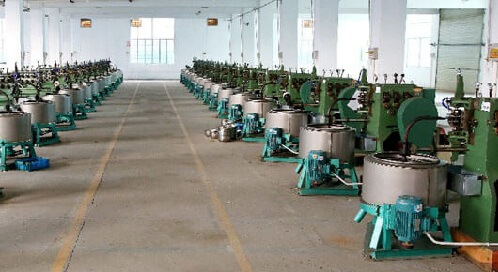 FlexGlory is one of professional and reliable flexible conduit manufacturers and conduit fittings suppliers in China, which is located at B Building, No.80 Hongfu Road, Nancheng District, Dongguan City, China. 523000
We specialize in all kinds of flexible cable conduit, flexible conduit fittings, plastic & metal cable glands, braided sleeving, heat shrink tubing. They are widely used in the construction and modernization of commercial office buildings, institutional facilities, shopping centers and multifamily dwellings. Most of our products are exported to USA, Europe, UK, Canada, Australia and Southeast Asia . As a professional and reliable flexible conduit and fittings supplier, we have won lots of high reputation from our customers in the past 4 years ……
We diligently to treat every inquiries and orders, strictly follow the production process, management and supervision. Based on the "not the biggest, but for the best" business philosophy. FlexGlory strives to provide you with high quality products and service.
"Your brand, our vision!", Let's learn and grow together in the near future.
Contact Details
DONGGUAN FLEXGLORY MACHINERY ACCESSORIES CO.,LTD
Tel: 0086-0769-22022018
Fax: 0086-0769-22022030
Website: https://www.conduit-fittings.com/
Address: B Building, No.80 Hongfu Road, Nancheng District, Dongguan City, Guangdong Province, P.R.China. 523000
Hongkong Office: HONGKONG FLEXGLORY INDUSTRIAL CORPORATION LIMITED 
Tel: 00852-31167288
Fax: 00852-82268113
Address: Unit 5, 27/F, Richmond Comm.Bldg, 109 Argyle Street, Mongkok, Kowloon, Hongkong.