Know More About Brass Cable Glands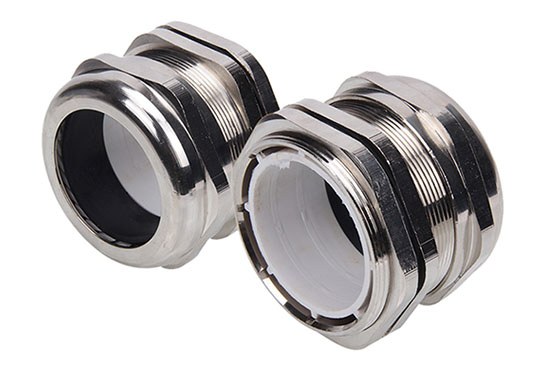 As we know, brass cable glands are more and more popular in our daily life. Especially in electronic and electric industry. Compared with plastic cable glands and stainless steel cable glands, they have many advantages. Today we're talking about the four advantages of brass cable gland.
1.Brass cable glands are corrosion resistant without rust.
Metal material is easy to rust. Especailly in wet situation. But brass cable glands are not. Becasue brass is a kinds of corrosion resistant metal. Furthermore, we often plated nickel in brass cable glands outside. So it is harder to rust.
2.Brass cable glands are explosion-proof sometimes.
Brass cable glands are very ductile in high temperatures. They can endure higher temperatures than other types of cable glands available today. Sometimes we will make it more explosion-proof in a certain structure. Before production, we will keep the samples are through explosion-proof testing.
3.Brass cable glands are cheaper than stainless steel cable glands.
Stainless steel cable gland is the best quality cable gland in the world. But it is hard to make and expensive. As our experience, the same size stainless steel cable gland is higher 2-3times of brass cable gland. So we choose brass cable gland instead of stainless steel cable gland in some less important places.
4.Brass cable glands have a long lifetime than plastic cable glands.
Plastic cable glands are made by PVC or nylon. Plastic has some bad properties. 1. they can't work in too high or too cold place. 2. they can't work in a long time. Compared with PVC and nylon, brass cable gland is extremely durable. When an electrical power system requires a long service life, brass cable glands are a perfect option. They remain in excellent condition for long years without disintegrating or cracking.
There isn't pure brass cable glands now. Nickel plated brass cable glands make them are playing an increasingly important role. If you have any comments or inquiry of brass cable glands, please feel free to contact us info@conduit-fittings.com.